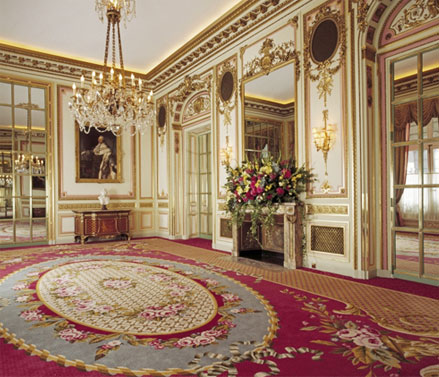 The exhibition will take place in William Kent House at The Ritz on Piccadilly - the 18th century townhouse famous for its exclusive events.
With ornate decoration in Louis XVI style, the Marie Antoinette Suite where the collection will be presented is based on a Salon in the Palace of Versailles.
William Kent House with its stately halls and luxurious interiors provides the ultimate setting for the display of these unique items.
The opening night on 19 April will be an exclusive event, attended by an impressive list of guests. Among them - art collectors, leaders of biggest Russian and British corporations, prominent politicians and showbiz stars.
The exhibition runs from 20 April till 1 May 2012, entry is free, viewing by appointment.
Please contact VZ Gallery to make a booking for the launch and following VIP dinner or to make an appointment to view the exhibition.
Tel: +44 (0) 207 739 90 96 ‎
E-mail: info@vzgallery.com‎
The Ritz, 150 Piccadilly, London W1J 9BR‎